Technical difficulties and a town supposedly impossible to sell rock music to didn't stop DZ Deathrays' near-sellout show from almost literally tearing a hole into local music institute Fowler's Live, and ultimately conjuring up a Sandstorm.
Words by Paul Maland
---
. SUN SOAKED SEAWEED Upon doors opening, a line of forty or so punters had already formed to welcome Wollongong duo Hockey Dad on stage as they opened up the night. . Crisp, clean and even borderline-jazzy surf riffs skimmed smoothly along drummer Billy's enthusiastically played drum-lines and choruses; watching Billy play truly captures the mood of fun-loving tracks like Beach House or Babes as he gleefully crashes through with a smile these days usually only portrayed by emojis. Guitarist and vocalist Zach very sparingly interrupted his soft falsettos to address the crowd, pausing only to advise of a new, name-unknown track about to be played, and thanking the early-goers for joining them. . The garage surf-rock vibes were abundant as the duo played through the entirety of their debut EP Dreamin', capping off their somewhat nuanced set with crowd favourite, and repeatedly requested track, Seaweed (interjected mid-way through by a partial cover of Mac DeMarco's Still Together).
.
. UNCLE SAM'S BASS HEAVY JAMS . Next up were American act Bass Drum of Death, hailing from Mississippi. Thick, heavy garage-style cords magnetized the increasing numbers of the crowd into the band room, though strangely only to stand static and stagnant for the majority of the set. . In comparison to prior opening act Hockey Dad, Bass Drum of Death added a third dimension of depth to their sound by increased musical complexity and a literal, third band member. BDoD's sound and structure is a testament to the talent of creator and primary contributor John Barrett; the band's lo-fi, deep bridges with heavy crashes and garage-jam verses sound almost like Jefferson Airplane put through a grunge filter (in the best transmogrification possible). A long, passionate set by the American middleweights stirred up the beginnings of the night's mosh-pit for their final tracks before bidding the audience adieu.
. . THOSE DARN DEATHRAYS . A venue filled with cheering, sweaty and dedicated fans was greeted on stage by headliners DZ Deathrays, prompting a response that easily quells recent concern of Adelaide's live-music sale contender-ship. . As the Deathrays set progressed and the subsequent mosh began escalating, fans were met with a jarring lull on stage as the band's touring member, Lachlan Ewbank, had his guitar break. However, unlike prior acts, lulls on stage didn't correlate to plateaus in crowd activity, rather instead prompting a murmur that culminated in haphazard circle-pits, and calls for the band's much adored cover of Darude's trance hit Sandstorm (first demonstrated at Falls Festival). Minutes later, and back in full swing, the eclectic thrash-grunge, dancey tunes DZ Deathrays are renown for filled the room as the crowd continued its energetic display of enthusiasm in the pit.  Hits like The Mess Up  had the crowd jumping rhythmically in tune, and the foundations of Fowler's Live questionably shaky in rhythm too. . The band finished off their set with Gina Works At Hearts for one last show of strength from the crowd, before ultimately returning to play an encore that was capitalized with, you guessed it, Sandstorm. Whether or not the technical glitches were a huge Mess Up, a show of that magnitude is worthy of applause both for the stellar performances, and for the energy put on show by Adelaide music fans.
. .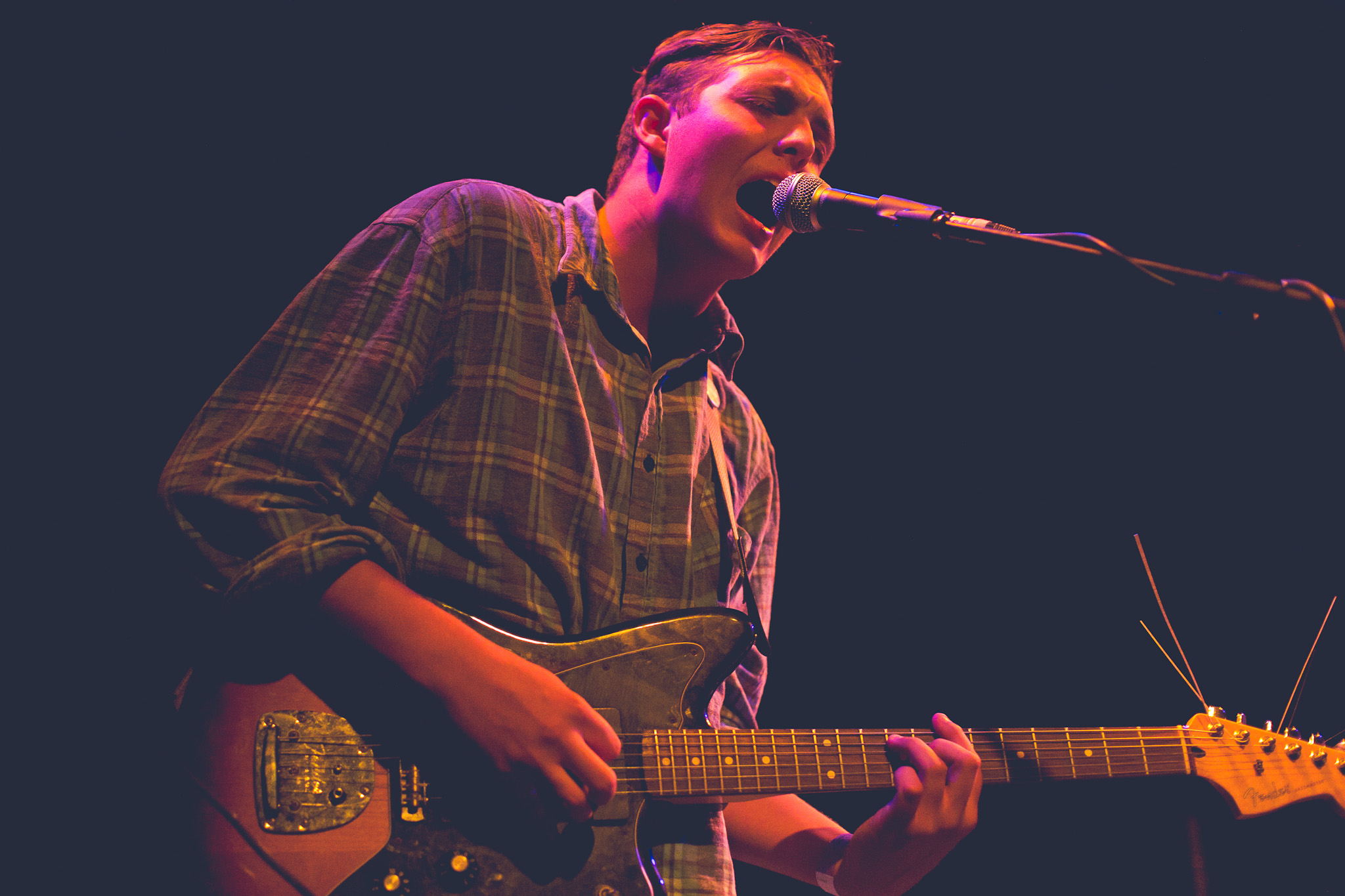 Photos by Shannon Gunn
---
Check out more photos here.