Yewth is an independent publication and creative collective producing magazines, videos and events with a focus on local music, art and culture. Based in Adelaide, South Australia, we are connecting the youth with quality content produced by creatives for creatives, and supporters from all respective scenes and walks of life.
At Yewth we believe in the power of print media and creating a free magazine that is relevant yet long-lasting, a piece of art in itself, because print is not dead. We also produce regular videos, online articles, social media content, DJ mixes and events, because innovation and consistency across all mediums is vital.
We have strong ties in the South Australian scene and are always striving to organically foster these relationships, build new ones and collaborate on exciting projects. We offer a range of options for print and online advertising, video, design and event services, or any other creative venture - don't hesitate to ask.
Yewth was established in 2014 with the release of Issue 001 as Caleb Sweeting's Year 12 High School Research Project, and since then has grown dramatically to where it is today. After being a feature artist in Issue 001, local artist and independent boutique store owner Dave Court became the creative director and designer of the magazine. Also in 2014, Courtney Duka founded the online music publication One & Three to give local musicians a home in the media, reeling in Lewis Brideson to help run the project and produce video content.
At the start of 2016 Yewth and One & Three blog merged, combining forces to become today's Yewth - not only a publication, but a creative collective that produces quality content across all mediums, runs events, fosters local networking and collaborates with other businesses and organisations in exciting ways.
Yewth receives funding and support from Carclew and Renew Adelaide, and works closely with the likes of Music SA, Musitec, the Adelaide Fringe, the Art Gallery of South Australia, Red Bull, AGSA, Tooth and Nail, Tutti Arts, Fat Controller, 5/4 Entertainment, Fontanelle, Onkaparinga Youth Arts Program and many more.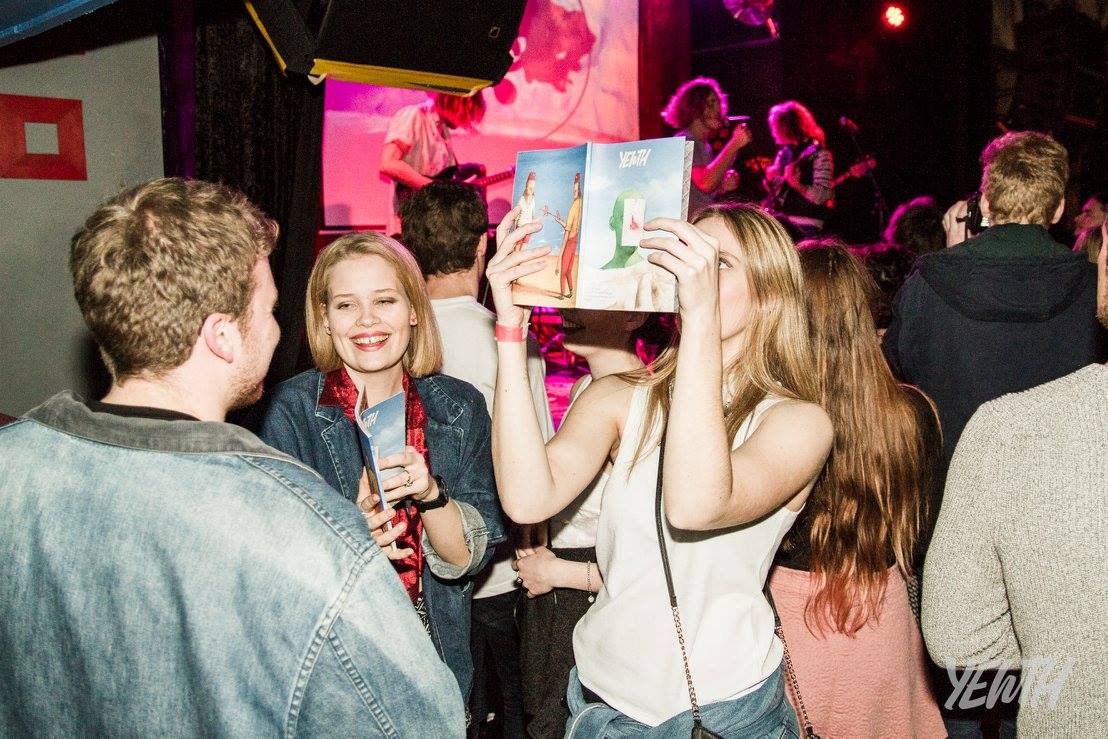 Yewth has an audience of open, active and social young people. Our readers are students, artists, musicians, entrepreneurs and creatives in their own right. This makes them early adopters and influencers in their peer groups. Our audience goes to gigs, supports start-up projects and local businesses, attends exhibitions, frequents festivals and engages in city life. This is a community of people who not only read Yewth, but contribute, attend and share their experiences with larger networks.
Yewth is for the youth of today and anyone who continues to live the lifestyle they love.
With each issue, Yewth grows in distribution and circulation. The print magazine is available at coffee joints, clothing stores, record shops, bars, venues, universities and hang out areas in Adelaide. Each physical copy is made to have a distribution life of well beyond six months with content designed to be relevant months and years after publication.
4,000+ print copies
8,000+ readers
Distributed quarterly
Free to the public
Distribution life and relevance of beyond 6 months
80 pages, A5, perfect bound
See places that stock the magazine here
Available to read and order online
Locally printed in Adelaide by Newstyle Print
Increasingly available around Australia (including Sydney, Wollongong, Melbourne, Brisbane, Perth and Canberra)
PRINT MAGAZINE - ONLINE:
All issues of Yewth can also be read online. Yewth has a large readership of the print magazine in its online form, along with a loyal following of subscribers.
ONLINE:
Yewth has a loyal and engaged audience tuned to many social platforms, website and mailing list. Our online presence attracts and engages a young active audience through frequent creative content, relevant stories and discussion.
Website: 10,000+ monthly page views / 5,000+ monthly audience size
Mailing List: 1000+ subscribers
Facebook: 5200+ likes / 182,000+ monthly organic reach / 9,000+ monthly video views / 5 star rating
Instagram: 3,900+ followers / 20,000+ weekly impressions / 600+ Instagram stories viewers
Twitter: 740+ followers / 49,000+ monthly impressions
YouTube: 230+ subscribers / 58,000+ views
Snapchat: 500+ unique viewers per snap
Apple News: 900+ unique viewers
Soundcloud, Mixcloud & Spotify: 190+ Soundcloud followers / 4,400+ minutes listened on Mixcloud / 50+ Spotify followers
| ISSUE | SUBMISSION DEADLINE | RELEASE DATE |
| --- | --- | --- |
| Issue 011 | May 2018 | June 2018 |
| Issue 012 | TBA | TBA |
| Issue 013 | TBA | TBA |
Integrated print, online and social advertising is available, with further advertorial content and assistance with design, illustration, photography, video or events available on request. Do not hesitate to contact us with any questions or to arrange a meeting. We are always open to finding what suits you in creative ways to engage audiences with your brand. If you are a business, service, promoting an event, selling something, an artist looking for coverage, or anything in-between get in touch!
Email lewis@yewthmag.com for more information.
What else does Yewth offer?
Newsletter feature in our regular Yewthletter to a captive audience

Social posts across our popular platforms

Online article with a long life-span all across our website

Website banner advertisement with clickthrough on all devices

Website wings advertisement with clickthrough on all devices

Single page print ad

Double page print ad

Back page print ad

A3 fold-out poster in magazine

Print ad creative

Other creative services including content creation, marketing and event services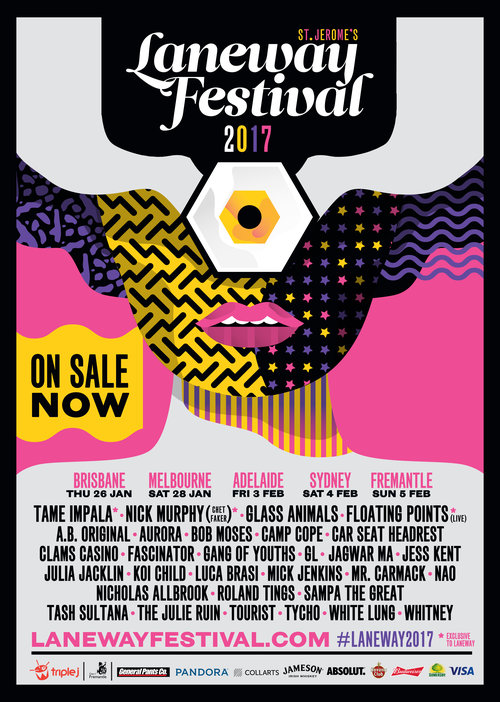 Design:
For freelance design services, t-shirt printing, assistance with your advert, or any questions regarding design specifications for the magazine or online, contact Dave Court at dave@yewthmag.com
Video:
As well as the print and online publications, Yewth prides itself on producing consistent quality video content. We offer the ability to work with events, businesses, organisations and creative individuals to give them video exposure that cuts through the digital landscape. For more information on video services contact Lewis Brideson at lewis@yewthmag.com
To work on an event in conjunction with Yewth please contact Courtney Duka at courtney@yewthmag.com
To book YEWTH DJs for an event please contact Lewis Brideson at lewis@yewthmag.com
Some nice words from some nice people...
"Yewth is unique, relevant and ever growing. Furthermore, it is the only street press of its kind in Adelaide, documenting the grassroots activity of local and emerging artists and musicians."
- Celeste Aldahn, Teens Program Officer at the Art Gallery of South Australia
"The aesthetic sensibility, the sense of sophisticated iconoclasm, the breadth of understanding of music and art are breathtaking. This is a project of great quality and a young project, which defines, leads and inspires youth."
- Peter Goers, presenter at 891 ABC Adelaide
"The quality of Yewth to date has been noted by many people in Adelaide, the impact it is making is impressive."
- Heather Croall, Director & Chief Executive at the Adelaide Fringe
"Yewth magazine in particular is a piece of beauty and is key in promoting the original contemporary music scene in Adelaide."
- Lisa Bishop, General Manager at Music SA